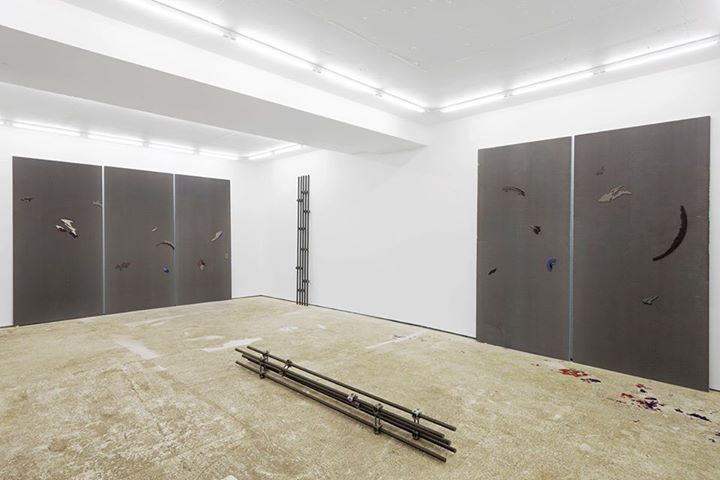 We live in a time of excess, there seems to be too much of anything that becomes remotely popular and in fashion. Just like with art spaces. From established big leagues such as the Tate or Gagosian, to the ones taking first steps, London art scene is buzzing with energy and talent. Here we recommend 5 art spaces that you may have overlooked unknowingly:
Jonathan Viner Jonathan Viner is a contemporary art gallery project based in London, with no fixed abode and with an extremely busy schedule of international shows. Tasked to create a visual identity that would apply to print, site specific and digital collateral, they aim to create a rigorous, manageable and elegant system for each show, explicitly connecting the name of the proprietor, his current activity and the location.
Laura Bartlett Gallery Based in Bethnall Green in London's east, Laura Bartlett's contemporary space was among the first to champion the rising art star Cyprien Gaillard.  The gallery is now getting ready for their upcoming show with the Canadian artist Allison Katz, due to open on 28th of September.
Cell Project Space This gallery operates outside the international, commercial world of art fairs. It is non-commercial and has been designing and creating artists' workspace in East London for over ten years. As such, it's a creative hub for the surrounding area and the community, promoting, championing and creating opportunities for collaboration and creative cross-fertilization at every turn. Art is available to buy, but all sales go towards commissioning and exhibition costs. Their new exhibition, Rachel Reupke, 'Wine & Spirits' opens tomorrow evening.
Carl Kostyál An exhibition space with twin locations in both Stockholm and London, Carl Kostyál is located on the famous Savile Row of London. Carl is also an avid art collector, and his interest in different media and discovering young talent is reflected in his exhibition programme. In addition to his interest in Scandinavian artists, such as Matias Faldbakken, he also supports young names like Helen Marten and Oscar Murillo, who has just been picked up by David Zwirner.
Project Native Informant Ensconced away in Mayfair's Brooks Mews, walk past it and you could miss it. However, Project Native Informant is one of the foremost exhibition spaces in London. The current exhibition is of Loretta Fahrenholz, with her video "Ditch Plains" that was shot in Brooklyn around the time of Hurricane Sandy, and free-styles an abstract narrative about the fatal coupling of subjects and systems in a time of permanent crisis.